This add-on allows you to create a public profile for your staff members. This will improve the client's experience on your website.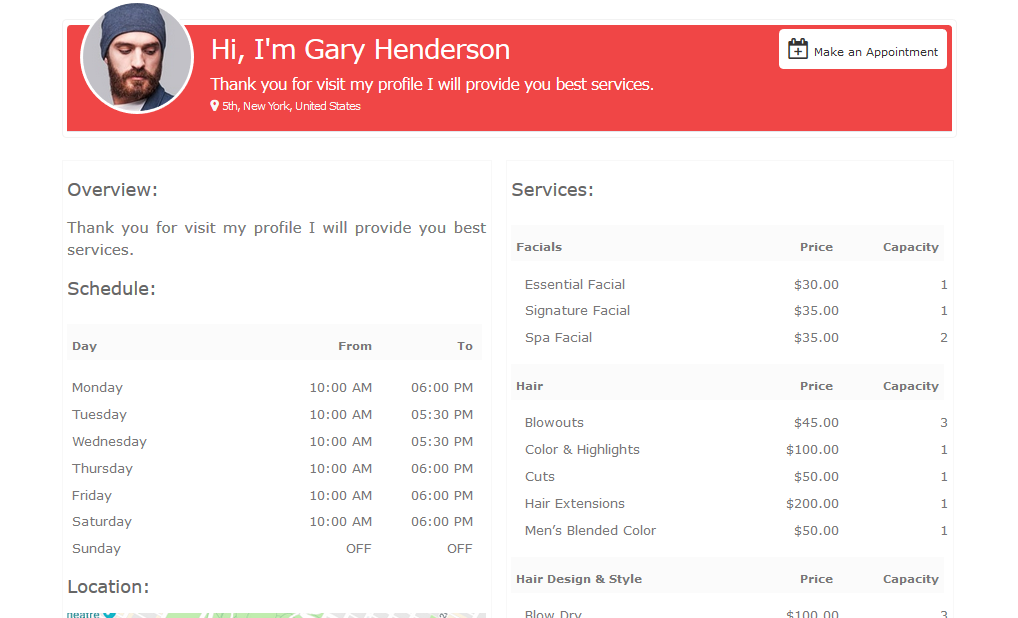 All the services, schedule, overview can be displayed in a public profile. Also, the client will be able to make an appointment directly on staff's profile.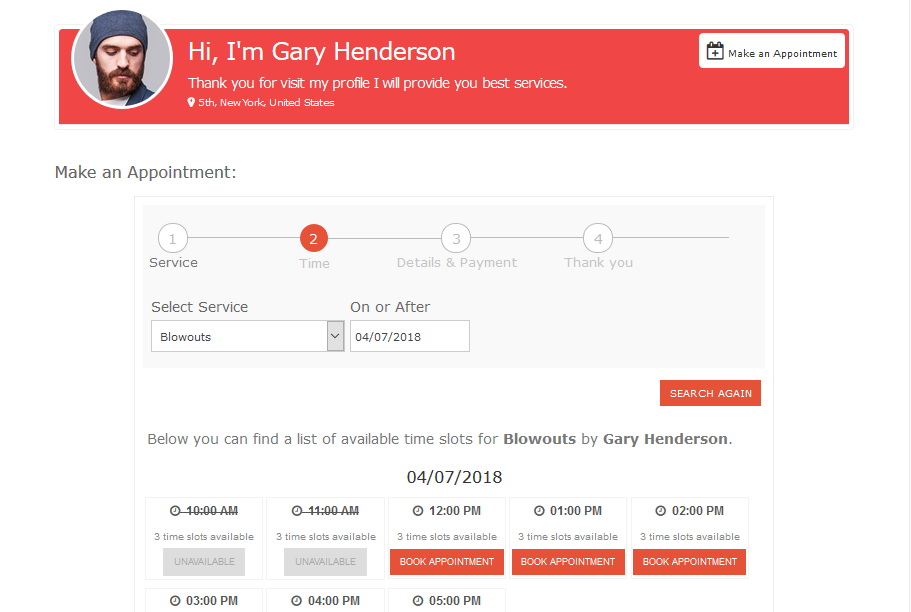 All the booking information will be filled out in the staff's profile giving your clients a professional experience while they purchase and appointment in your website.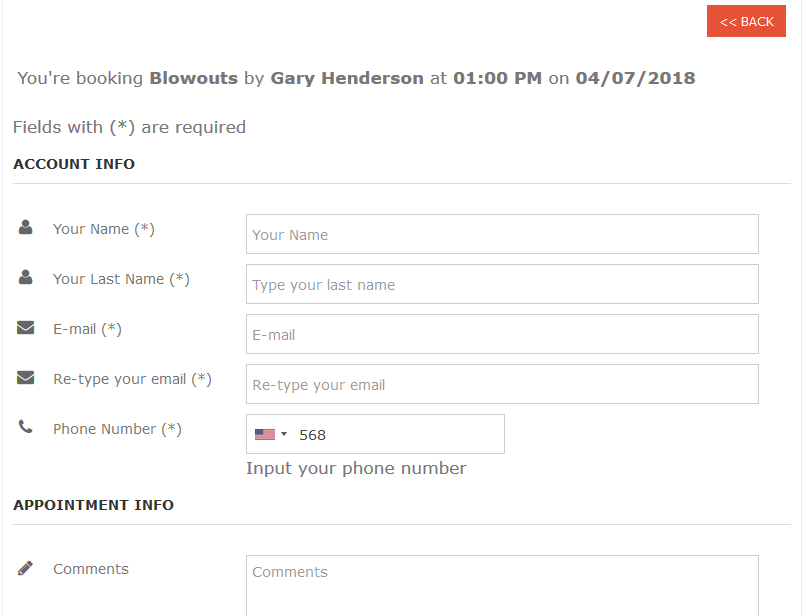 Staff List
You can display all your staff members or team in just one page, this will help your clients to find the right provider easily.